Latest News
June 8, 2017
Correspondence: SUNY Plattsburgh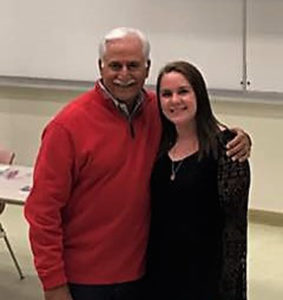 "I can't begin to tell you the amount of people that have approached me to tell me how inspired your presentation made them. I've spoken to three different people that want to bring you back again next year. Everyone says they went in not knowing what to expect but were absolutely blown away. One individual told me that on that particular day she was having just a bad day and you speaking made her feel so much better!

I'm so honored to have been able to bring you to Plattsburgh to speak. I'm so glad you were able to spread your message of kindness to my sorority and all that were there. I can already tell it started a chain reaction, because anyone that wasn't there that night has heard about it.

Thank you for continuing to inspire with your AWRA mission!

On a side note, everyone also told me how jealous they were of me to be able to have someone like you as a coach because many of them didn't have the great athletic experience that I did in high school. Many of them said they wished they had someone like that to freely talk to about anything, but just didn't have that in their coaches. You've certainly sparked an important conversation and each person ends by saying something along the lines of "there needs to be more people like him in the world".

Just wanted to share this positive reaction with you because it makes my day when someone says how much they loved it!!

Thanks for everything Coach!"

Emily

P.s. I wear my necklace every day!