Coach Rich Johns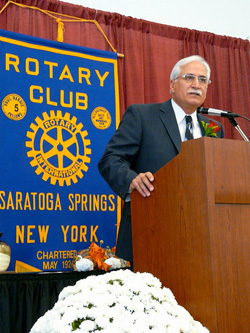 Growing up in the small village of South Glens Falls, N.Y., I learned many important core values that have stayed with me for my whole life. The most important of these is Respect!
My mom and dad were from large families that immigrated to the United States to create a new life for themselves.  Each of them taught me from a very young age that you must always work hard and respect all people that are in your life.
As a young student and athlete, I soon learned that teachers and coaches were there to help me improve my abilities.  Respecting these individuals was first and foremost to me.
As years have passed, the core value of respect continues to be even more important to me.  I believe that respect is at the center of all things we do in life.
Teacher and Coach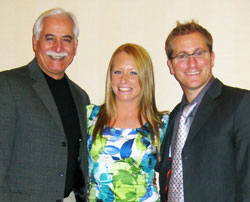 Rich Johns graduated from the State University of New York at Potsdam in 1972 from which he has been honored by being inducted into Potsdam's Sports Hall of Fame and with Potsdam's Minerva Award, the highest honor given to an alumnus.
Rich taught elementary and middle school as well as coached tennis at Saratoga Springs (NY) High School for 38 years.  His highly recognized girls' tennis teams were traditionally among the top teams in New York State.  Under his guidance Saratoga won 17 League Titles, 9 Sectional Team Titles and holds the Section II record for Class AA with 85 consecutive wins and a record of 107–2 during that period.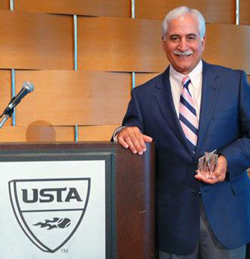 He has been recognized with numerous awards.  Most recently he has been honored with the USTA National Starfish Award (2009) given in recognition of his "no-cut" tennis program and his positive impact on hundreds of players, Racquet Sports Industry as their National High School Coach of the Year (2010), and the Saratoga Springs Rotary Education Foundation Award (2010) for his distinguished – exceptional leadership and commitment to education and community service. In January 2011, the USTA-Eastern Section presented Rich the High School Coach of the Year Award for his exemplary leadership skills.  Rich has also been honored by SUNY Adirondack, Saratoga Springs School District and the South Glens Falls Community by inducting him into their Athletic and Community Pride Hall of Fames.
In 2015 Coach was honored with the Excellence in Teaching Award by the SUNY Albany Chapter of The National Society of Leadership and Success.
Following his passion of personal character development Rich started his "pay it forward" mission called Act With Respect Alway with his Saratoga Springs High School (NY) tennis program and his sixth grade classes.
Donations
We're passionate about respect in our schools, sports, and lives. If you'd like to help us spread our message, please consider paying it forward with a donation of any amount by clicking the button below, thank you.
Donate Now
Sponsorship
We're very fortunate to have some web wonderful sponsors, but we can always use more help. To learn more how you can become a sponsor please visit our sponsor page, or click the button below to contact us.
Contact Us