Quick Guide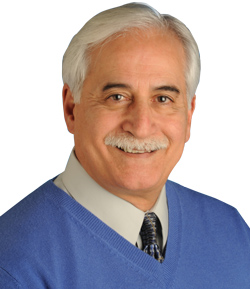 "I have provided a quick guide to give each teacher and coach the necessary tools to share the different character traits with your students. How you present each is totally up to you, but it is important to identify each with your students over a period of time. Components of each trait will vary depending on what age group you work with."
"There are 8 basic Character Education Traits that Coach has for you to pay forward to your students. The following gives you a quick guide to follow."
– Coach Rich Johns
The Importance of Character Education
Responsibility
  – Teaching responsibility to your students begins with simple basic routines. Your students need to be on time for school and /or classes. Students must come prepared with the right equipment for each day. Students need to know that each has to meet his or her personal responsibilities. No excuses.
Honesty and Fairness – 
With the pressures that exist in schools today, some students can be less than truthful. Honesty and integrity need to be sewn into their fabric. If you are in a position to correct an incident, do not make excuses for the student. Let the student know unequivocally that cheating will not be tolerated.
Civility
 – Treatment of another student, as in adult life, is about basic civility. A simple courtesy such as greeting someone appropriately to not complaining about an assignment or request by a teacher are a couple of examples.
Self Discipline – 
No matter what situations confront your students during a day, it is important to teach them to always control their emotions. Guide them so they can maintain a steady and consistent emotional approach at all times.
No Excuses – Do The Work – In honor of Coach Mike Nolan  
No excuses. Do the Work! Anything done well in life comes attached with hard work.
Persistence – Your students must learn to be persistent. When the going gets tough, s/he must focus, show strength and not quit. Persistence in difficult times makes for a more successful student.
Courage – Stand up for what is right! Students should understand that how others are treated in and out of the classroom is part of each person's responsibility. It is important to show the necessary courage to tell a coach, parent or someone of authority about any situation that is wrong.
Respect – Respect is the core of everything we do. A student needs to understand that they must respect their classmates, teachers, and other responsible adults in their school (environment). No student is more important than another. Show respect for others and you will learn to respect yourself.
Donations
We're passionate about respect in our schools, sports, and lives. If you'd like to help us spread our message, please consider paying it forward with a donation of any amount by clicking the button below, thank you.
Donate Now
Sponsorship
We're very fortunate to have some web wonderful sponsors, but we can always use more help. To learn more how you can become a sponsor please visit our sponsor page, or click the button below to contact us.
Contact Us