"I Act With Respect"
A spotlight of inviduals from schools, communities, and from around the world who have taken it upon themselves to "pay it forward" as AWRA Ambassadors. They are vital role models in our society, we humbly thank you, and respect you!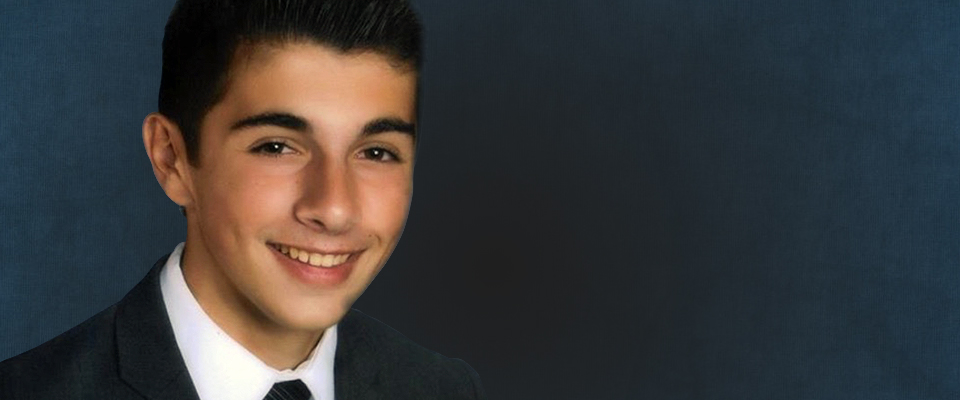 David Romano
"Coach Johns' words have encouraged me to help at the Franklin Community Center and the Wilton YMCA"
My name is David Romano and I am a senior at Saratoga Springs High School. I am a member of the boy's varsity tennis team, the secretary of National Honor Society, and participate in View Club, Math Club, and Science Bowl. I have recently been accepted to Brown University where I plan to study Economics and Computer Science.
How did you meet Coach Rich Johns?
Walking onto the high school tennis courts as a fearful sixth grader I was lucky enough to have been approached by Mr. Johns. With little introduction, I was receiving tips on my footwork, shot placement, and point construction. Mr. Johns and I quickly developed a close relationship both on the tennis court and off. With his help, my love for tennis grew to new heights. He has stood by my side throughout my tennis career and his help has directly led to Saratoga's first boys tennis Section II title in 2016.
How did you hear about Act With Respect Always?
Still in its early stages, I was introduced to Act With Respect Always by Mr. Johns. His idea of treating everyone with respect, no matter the situation, was straightforward yet it is something that we all must be reminded of. Through banquets, assemblies, and team discussions, Coach has instilled values of fairness, honesty, and determination that I will never forget.
How has the Act With Respect Alway mission effected you personally?
In the time I have spent on the varsity tennis team I have watched as dozens of athletes have gone through the Saratoga program. While these tennis players have ranged in ability, I have made a point to learn from each of them. Whether the way they hit a volley or the way they can applaud their opponent after losing a point, their teachings have helped to shape my own tennis game. This has all been possible because of Coach Johns implementation and enforcement of the "No-Cut" policy. By giving anyone willing to put forth the effort the opportunity to play, Coach Johns has developed an open and friendly community unique to Saratoga. There was no better feeling after winning a championship than celebrating with so many friends and teammates, and for that I must thank Mr. Johns, Act With Respect Always, and the community he has created.
Please share with us how you have, or will in the future "Pay it Forward"
Coach Johns' words have encouraged me to continuously help at the Franklin Community Center, a local park cleaning group, the Wilton YMCA, and the same tennis camp where my high school career started. It is an extremely rewarding process to not only give back to the community which has done so much for me, but also learn from the various people that I have helped. After all that Coach Johns and his program have done for me I love to continue to spread his ideas, create rich relationships with my peers, and further improve an already distinguished Saratoga community.
How would you describe the Act With Respect Always mission to others?
Act With Respect Always encourages all of us to examine our daily actions. By simply adding small amounts of kindness and respect in the way we treat others and ourselves can have a profound impact. By acting with respect, questioning our 99, and paying it forward, we are all taking steps to improve the world around us.
Would you recommend Rich to speak about Respect to others?
Mr. Johns teachings should be heard by everyone. His lessons on respect and kindness are simple yet his presentation is refreshingly unique every time that he speaks. Each of the numerous times I have listened to Mr. Johns speak, I have never seen him fail to captivate and educate an audience.
Previous >
< Next